Departing from my hometown Tijuana, this work investigates unclear zones as spaces of possibilities. For me, Tijuana is an ambiguous space because it is a place that feels always becoming. It is where I find liminality as a violent movement in-between things, which enables the city to be a double-edged zone. This space is at the core of daily life where different materialities, which often pass unnoticed, are embodied and take form.
Artist Page →︎
Alliance Member →︎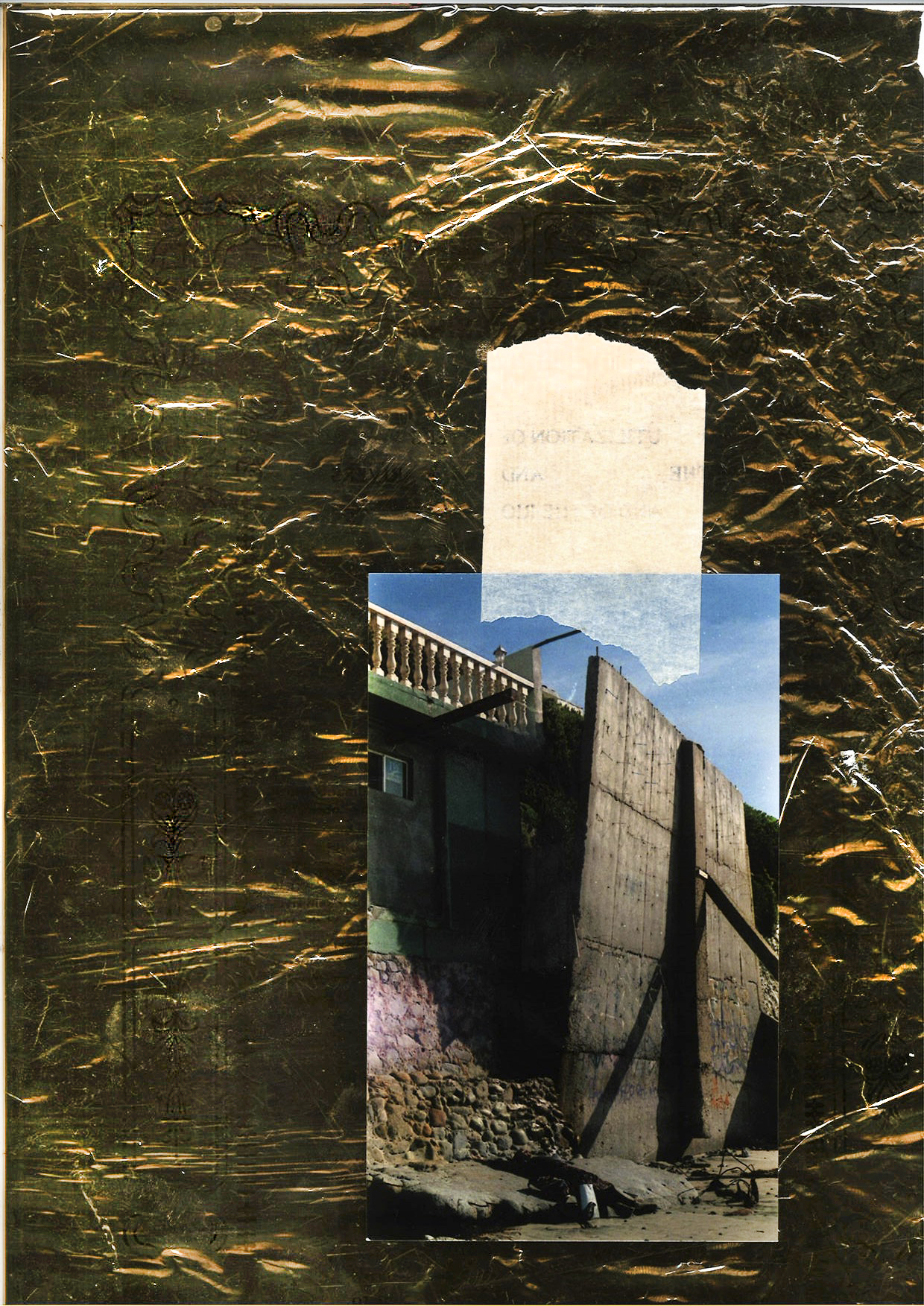 What happens when informal ways of administrating the territory become formal? How do materialities at the border reveal evidence of the passage of people, and how the administration of territories employs violence on different bodies? Which kind of devices/lenses enhance power in these spaces?  These are the kind of questions that I tried to unpack as different possibilities in diverse mediums: collage, installation, sculpture, and video.
The work is a collage of experiences and stories in Spanish and sometimes auto-translated into English. These automatic translations come from layering different voices and materialities as found objects, by piecing together words and images from the internet like surveillance footage from a website of the Tijuana – San Diego border, images from a police chat, or from a social media group that is informing daily the best currency for the dollar, legal treatises, some stories from the streets of Tijuana, and observations on the different devices employed to administer this ambiguous semi-informal space of existence.
---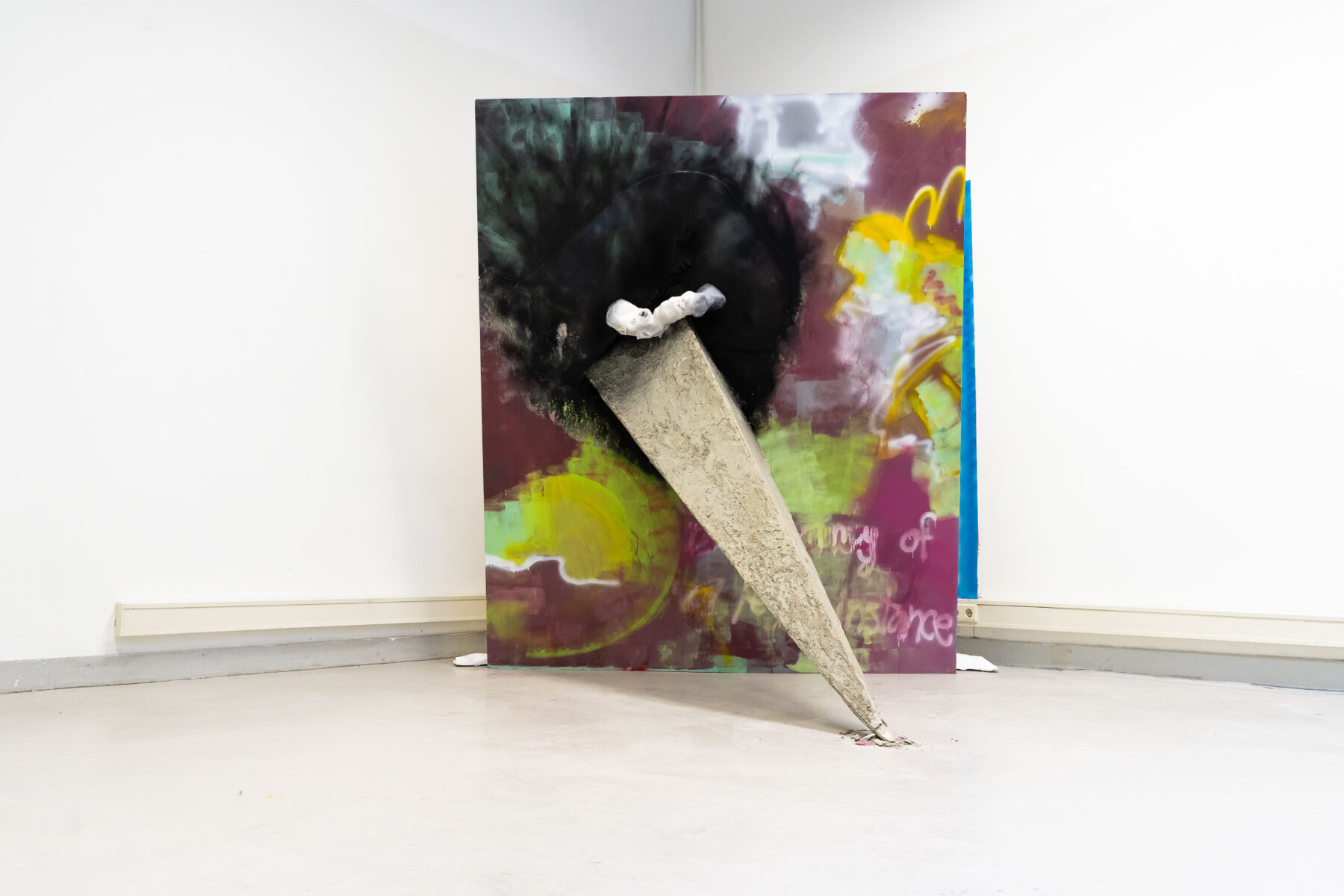 ---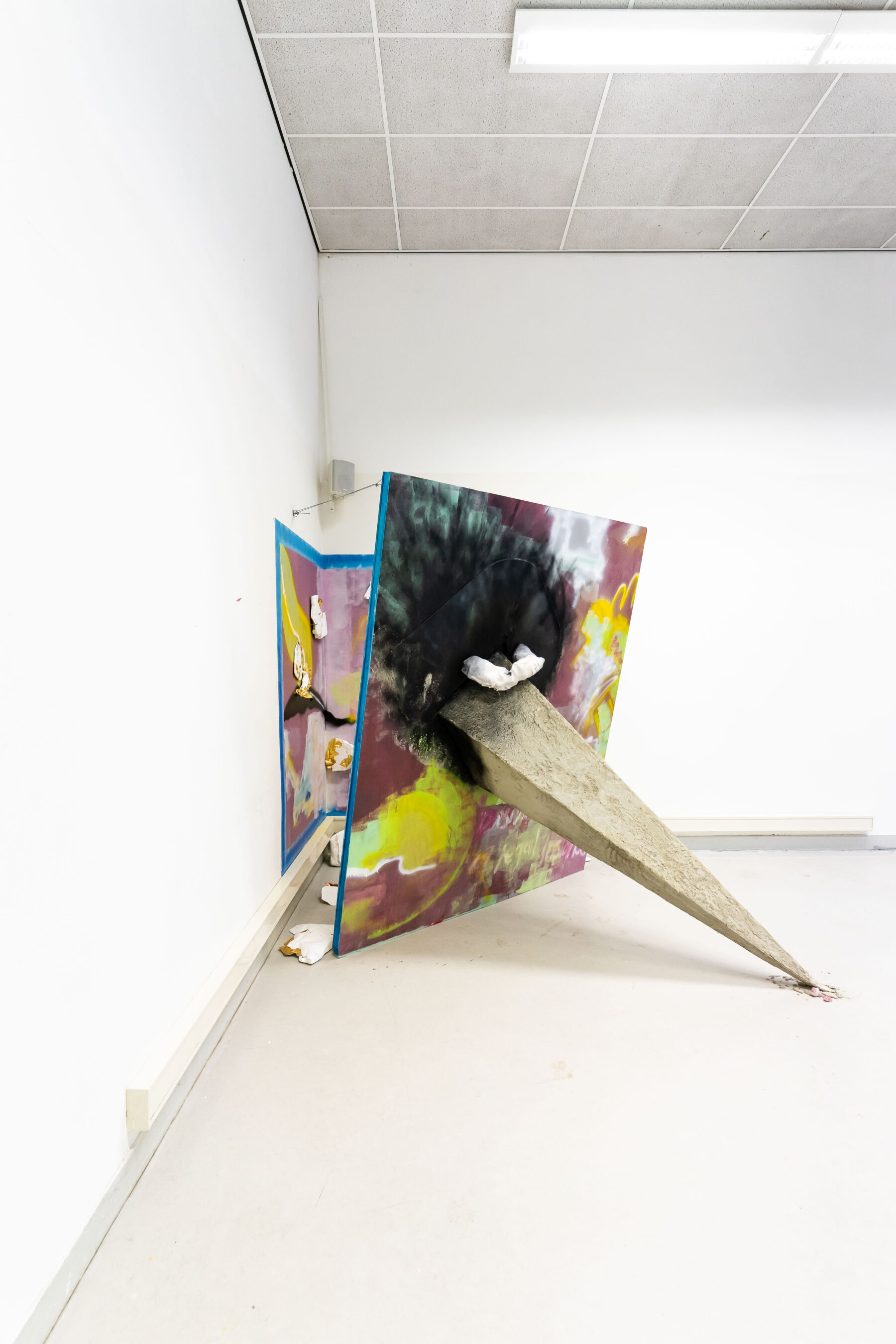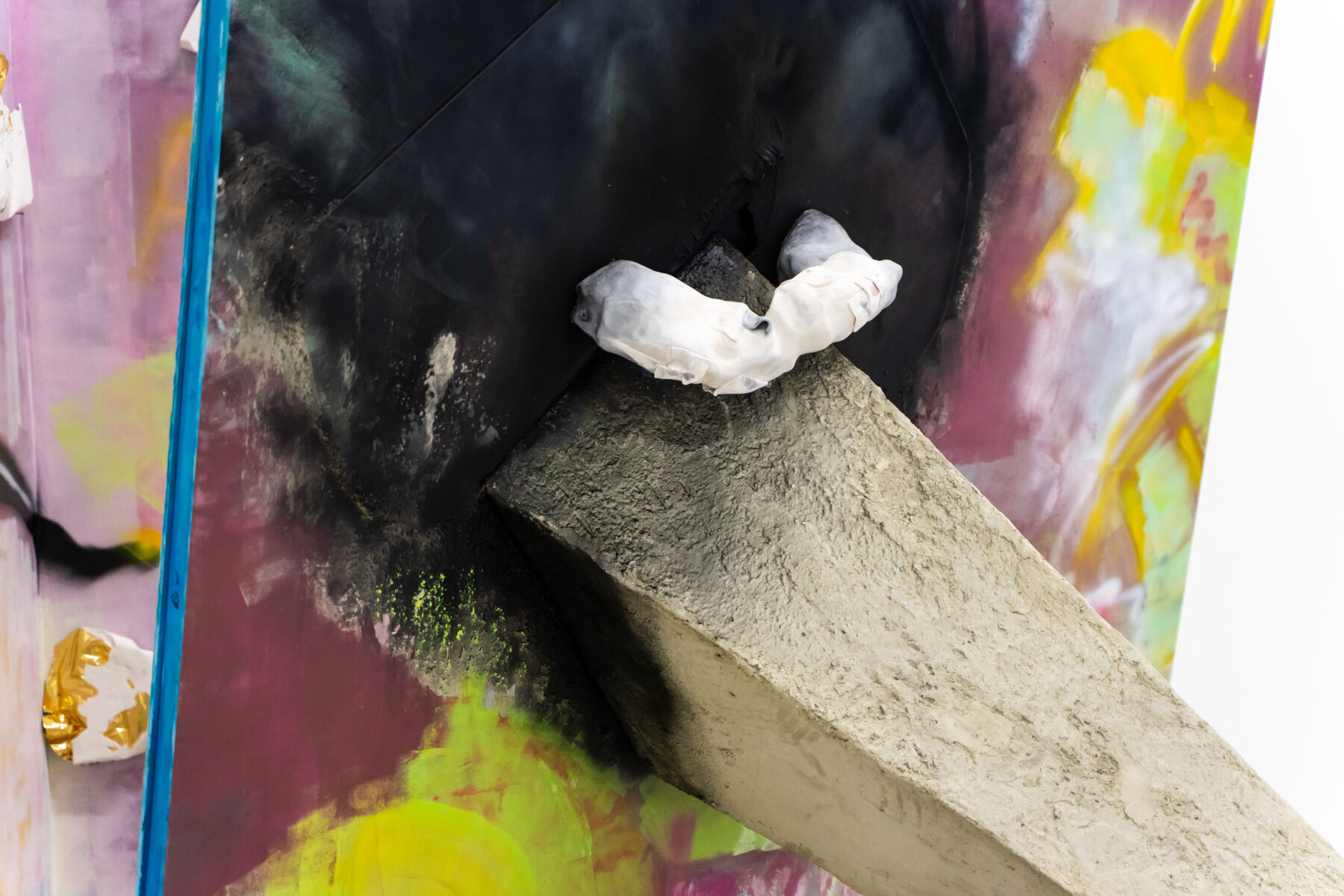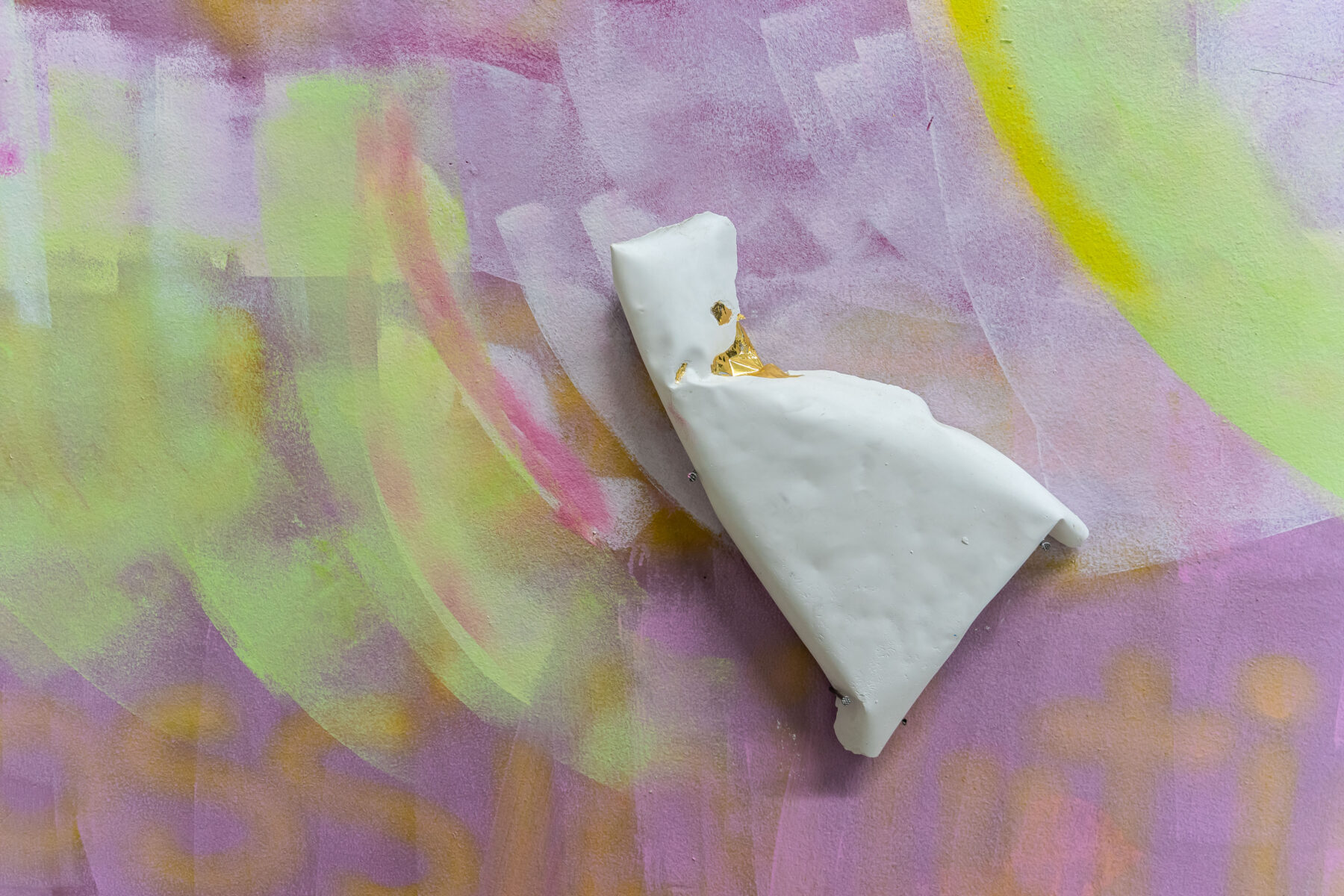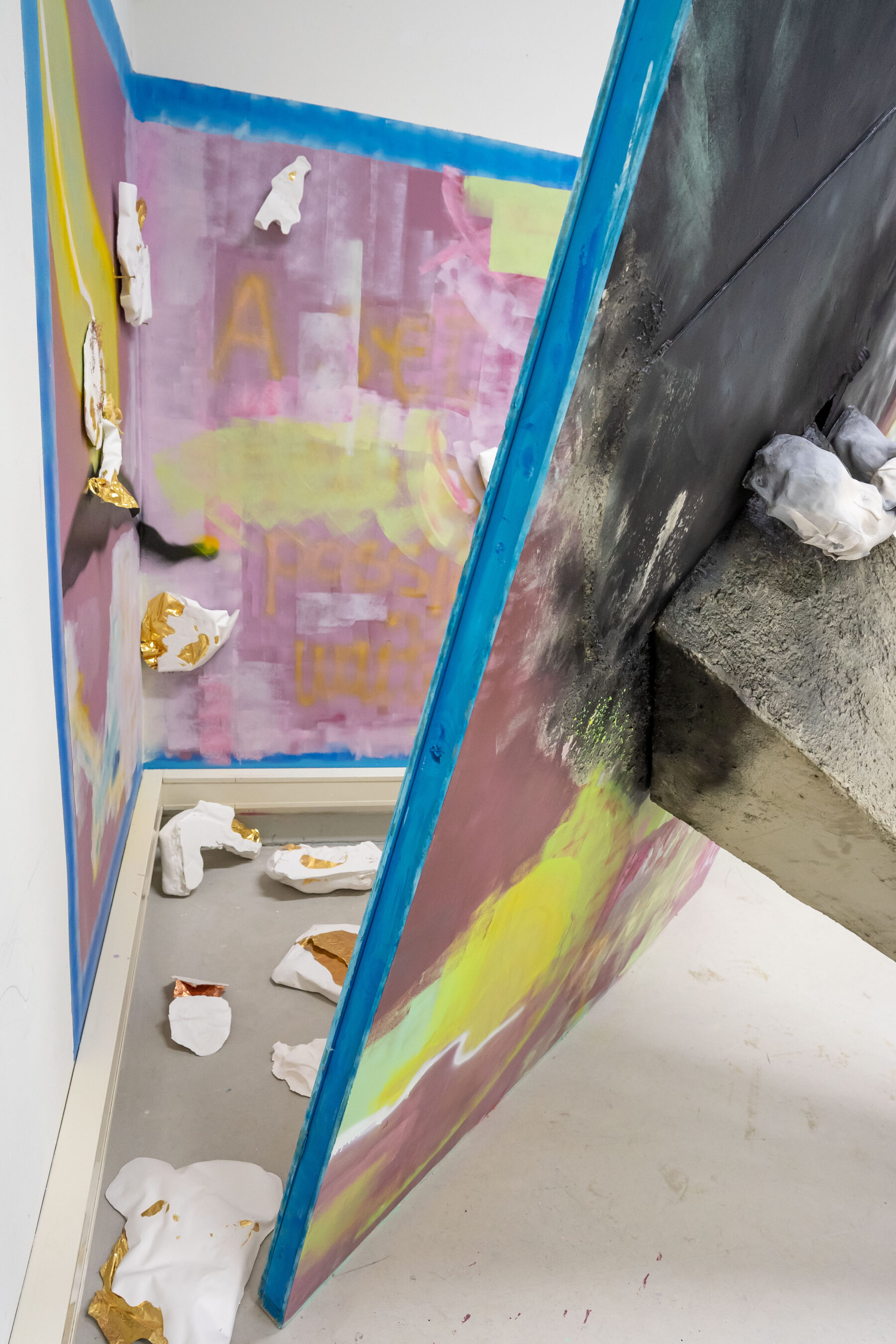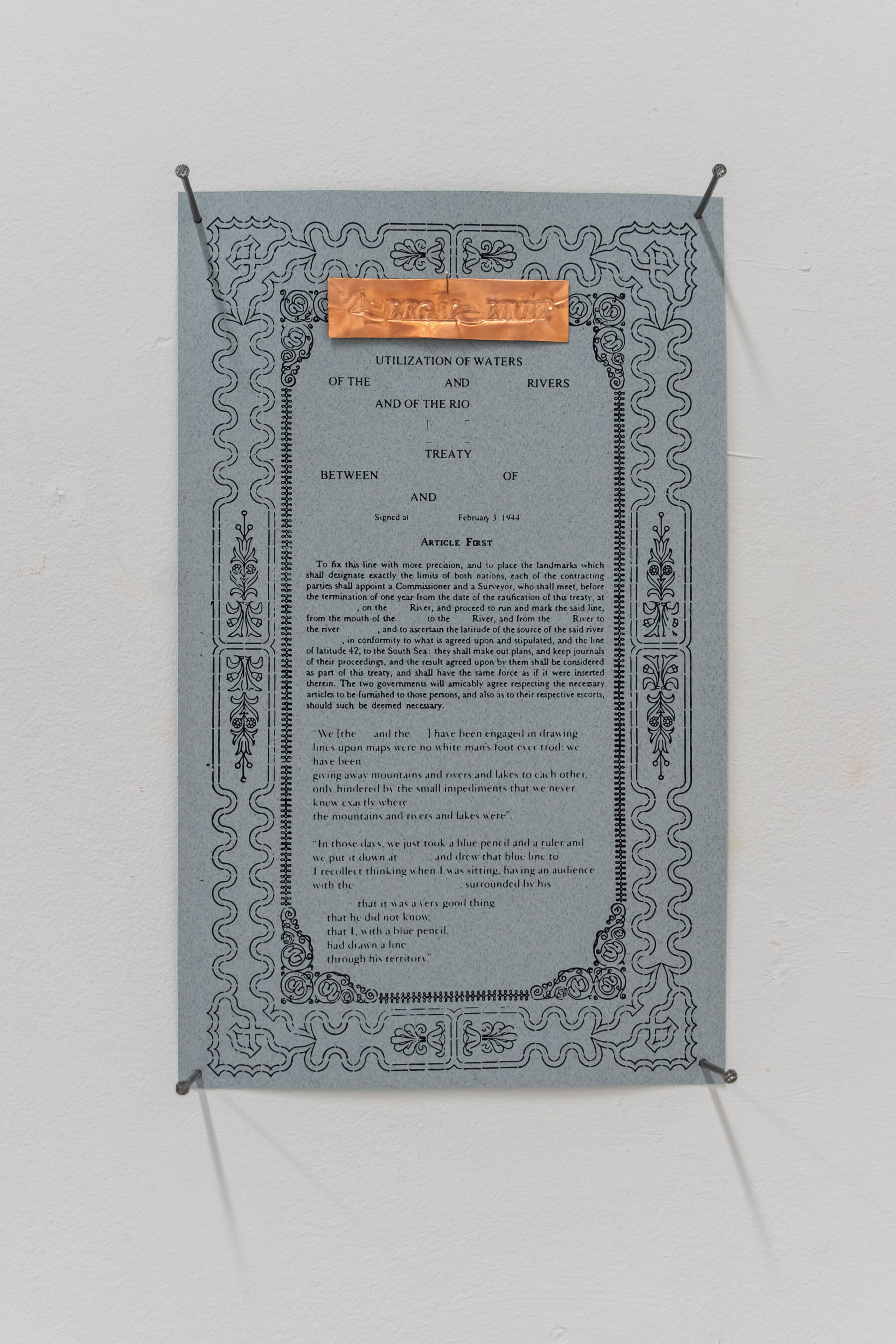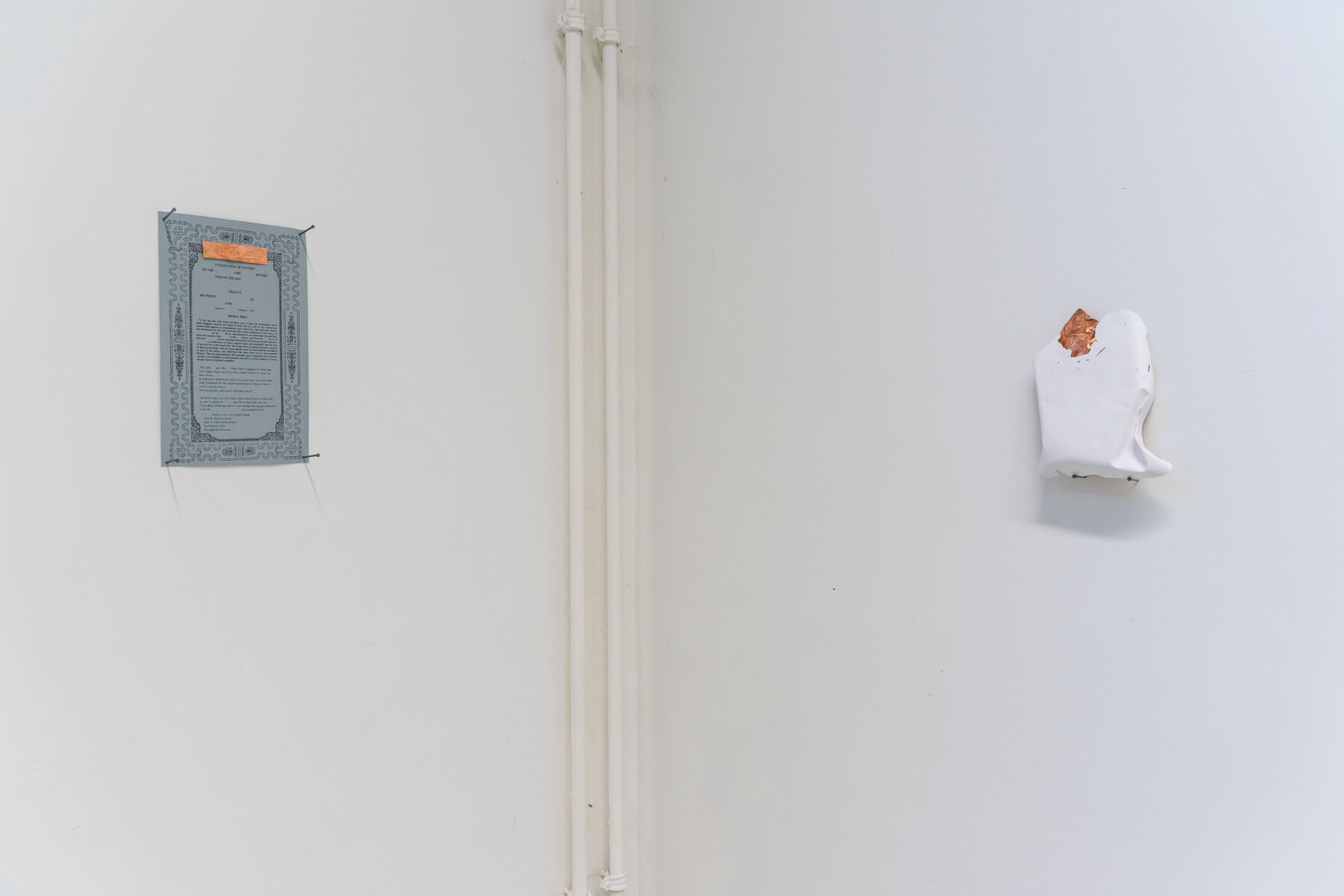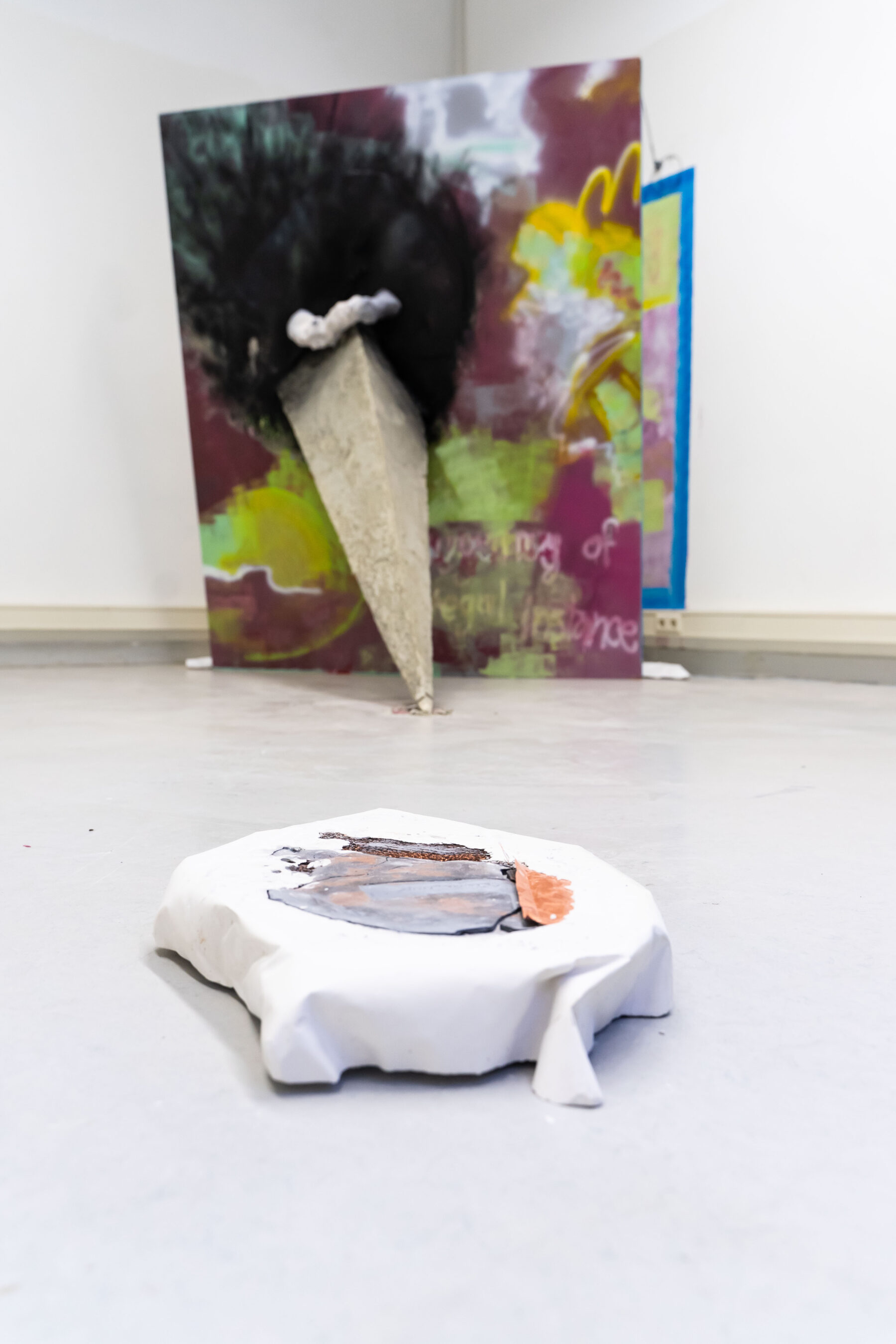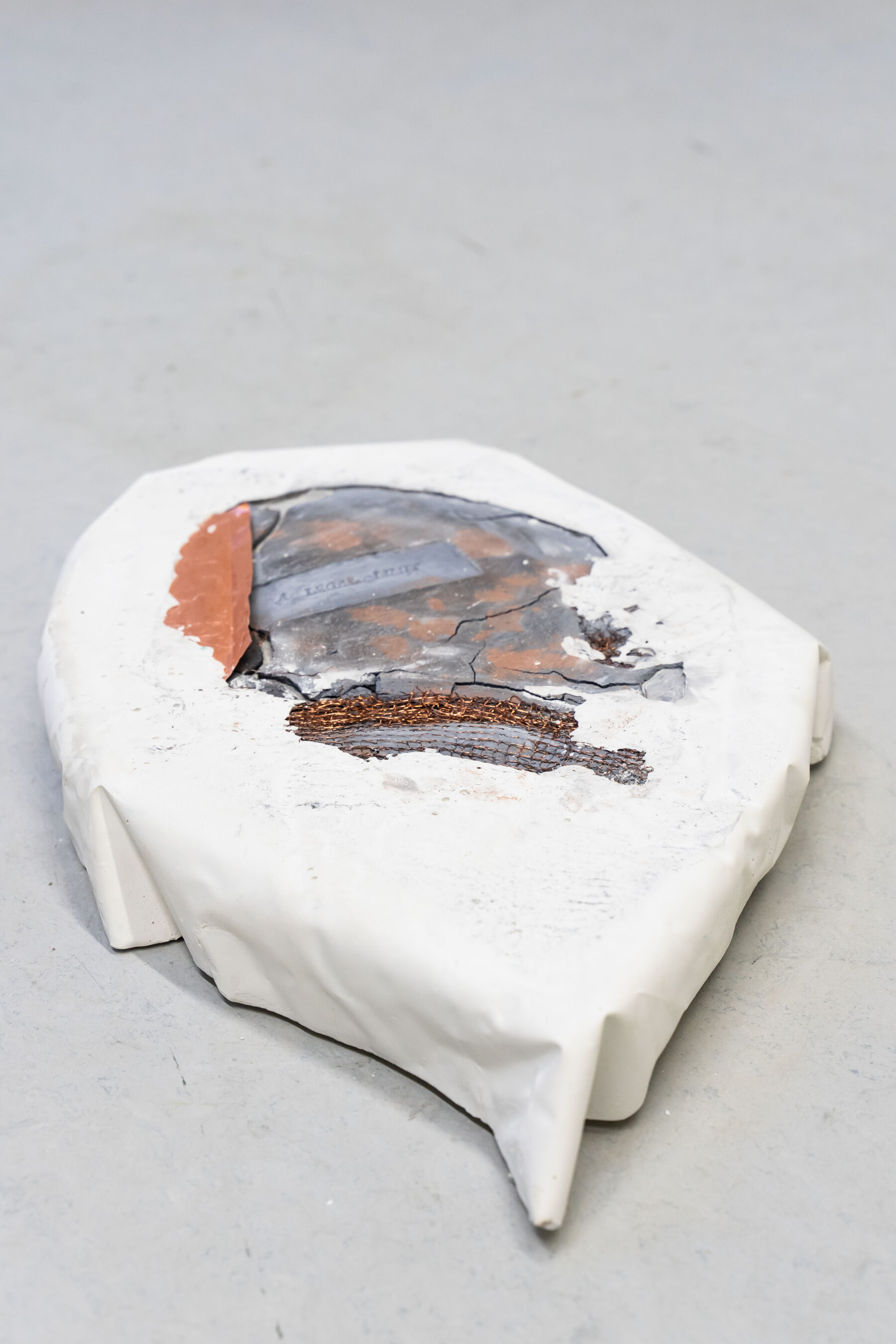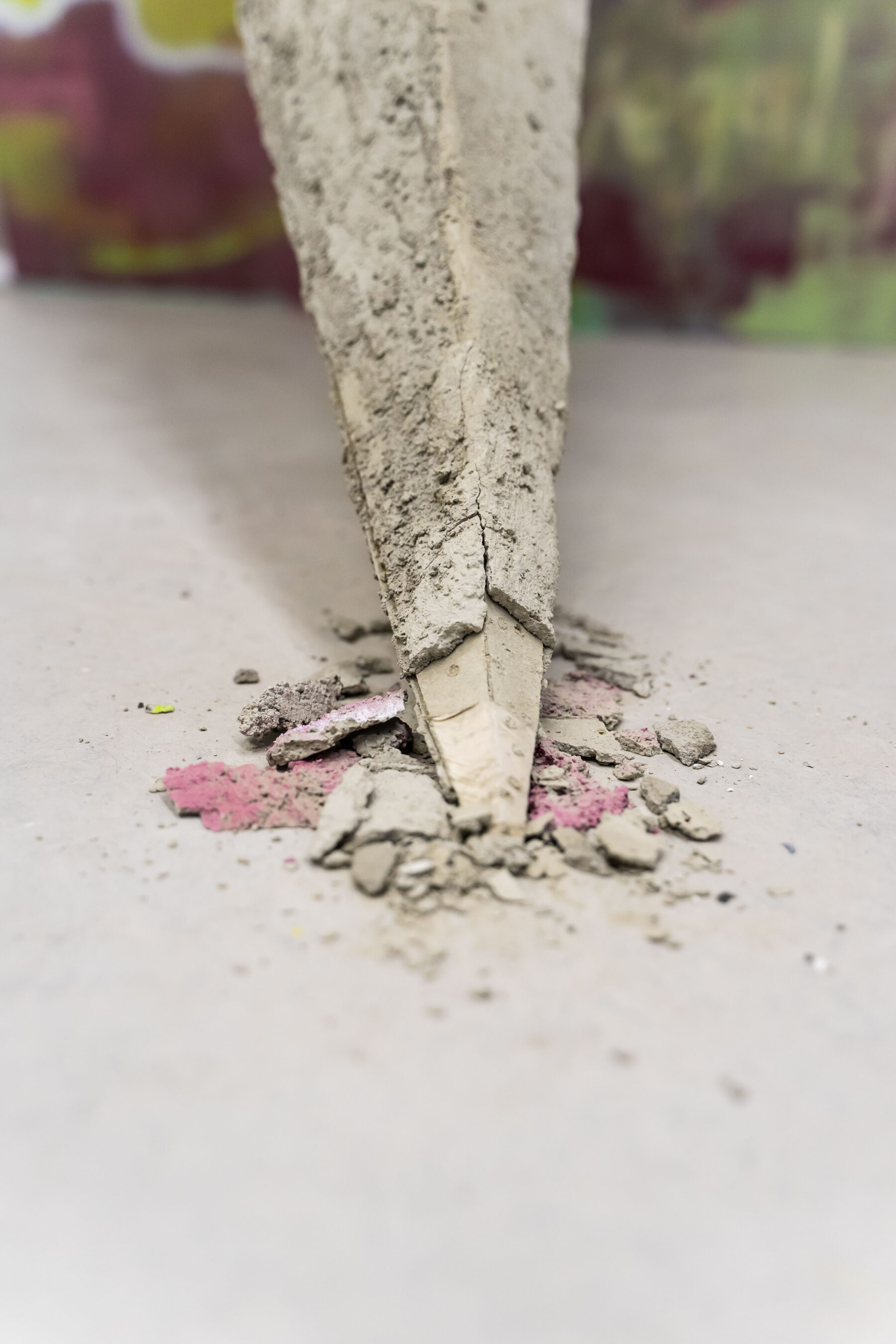 ---
Living in Tijuana has made me question the way I inhabit limits as a woman in unclear territories. These types of spaces reflect a bit who I am: they are indecisive, yet they disavow any attempt to be controlled by way of disorientation, making evidence appear in the form of symptoms. I think about these spaces as bodies that carry with them, the traces of experiences, and memories; where symptoms are subjective, and their materiality speak to me through textures, sounds, or certain gestures. These observations reveal the way these spaces have been bounded, by producing subjectivities in bodies as materialities found in different corners and ditches of these zones.
The limits that bound these zones are thick because they can be expanded into a zone of possibilities: they regulate everyday life, and everyday life always exceeds them. When stretching these layers, disorientation happens. These places become a double-edged zone: informalities become formal, and personal matters become public through institutional decisions.
This double-edged zone doesn't belong only to a borderland like Tijuana as a geographical space but to other unclear spaces like a port, a migration card, or a legal treaty. In these kinds of spaces, I find an amalgamation of feelings, details of situations, systems, and images that are held together by the resilience that bodies encounter there.
---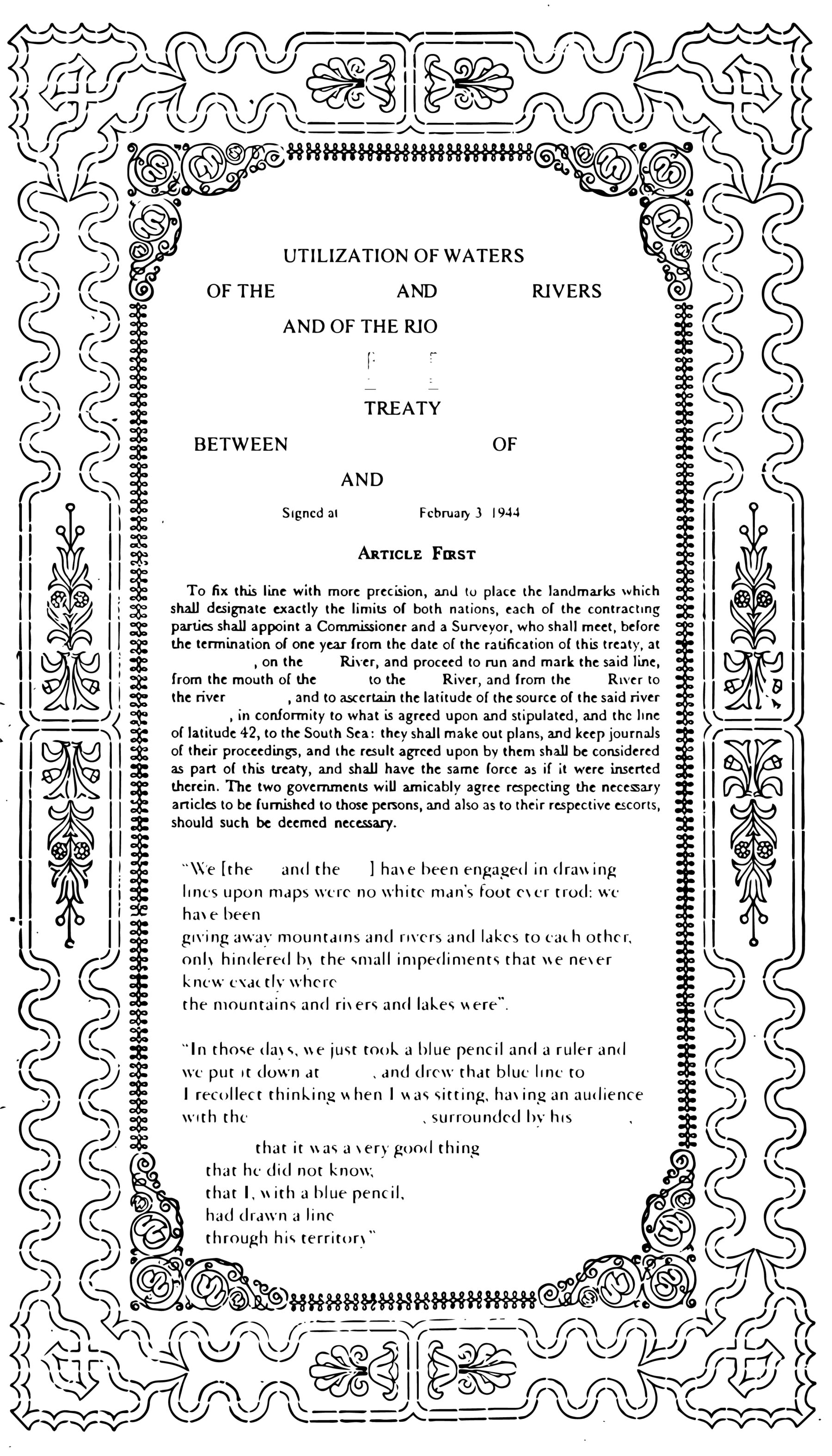 ---
Legal documents are the most basic and accessible way to understand the materiality of legality. They are documents that can be downloaded as a free template on the internet or can be blown away, yet, their surface will still be operating. There are other devices that demarcate legality and present materiality more extensively depending on the context and geography: A pile of stones can be moved. A document can be chopped. I am interested in how legality addresses certain material dimensions by making visible the vulnerability that operates around it. While delimitation is an abstract set of decisions, its execution is visible and tangible.
Through the lens of legality as a way of collecting and archiving information, in my work, I recently collaged different border treatises about land and water between México and USA, together with a colonial memoir on the establishment of boundaries in present Nigeria. By making visible the different styles and typographies of the files, I am interested in their materiality as found objects on the internet, echoing the arbitrary gesture of gluing them together, erasing locations and names to question legality as a fictional tool deployed and operating at borders.
Meanwhile, the law cannot slim into the most quotidian spaces of negotiation, enhancing rules that allow expansion in remote territories, other gestures expand local limits. On the outskirts of jurisprudence, these gestures are informal, performed by local agents to claim the territory because they own it.
---