Ricardo Sarmiento Ramírez
Berlin
Author. Director. Performer. Based in Berlin.
His practices and interests are intimately related to migrant-dissident identities, sexuality and activism.
He has shown his work at Casa de las Américas (Cuba), Miami New Media Festival and the Maxim Gorki Theater and the Studio Я, among others. In Germany he collaborated with Stefan Kaegi from Rimini Protokoll for the creation of "Granma. Trombones of Havana ", where he played the role of playwright and later as assistant director on the world tour, including Avignon Festival 2019, Festival Transamériques and Festival Iberoamericano de Teatro de Cádiz.
He was a member of the International Forum at Theatertreffen 2018, and artist-in-residence at the Zürcher Theater Spektakel 2019. In 2020, he received one of the highest awards for young playwrights in Latin America: the First Theater Award from the Casa de Teatro Foundation of the Dominican Republic. In 2021 he received a full scholarship to work on his first novel at the CanSerrat residency space in Barcelona. His texts can be found in different specialized theater magazines, such as the Cuban magazine Tablas and the German Theaterheute.
He is currently studying a Master's degree in the specialty of Spatial Strategies, at the Weissensee Kunsthochschule in Berlin, where he develops a research with migrant sex workers in Berlin.
He is a member and founder of the young Colectivo Malasangre, with whom he premiéred their first piece "Qué Bolero o En tiempos de inseguridad nacional" in May 2022 at the Pavillon Noir in Aix-en-Provence, France.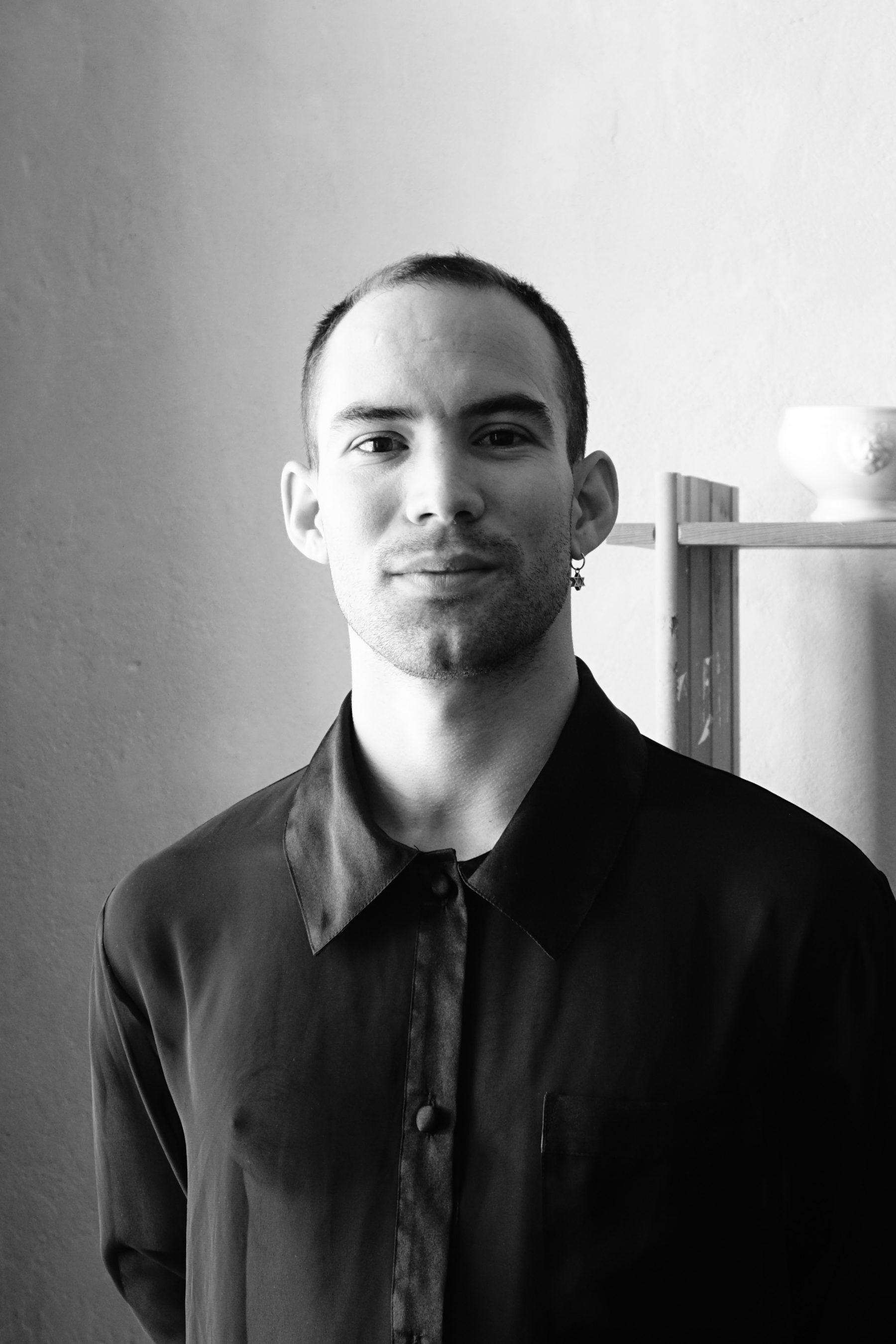 Projects
Mund Auf

Mund Auf (work in progress) is transdisciplinary and collaborative project with sex workers in Berlin that seeks to explore legal context, life stories and stigmatization of this sector.

Enter Project →︎
Alliance Member
Akademie der Künste (ADK)

Berlin, Germany

The Akademie der Künste is an artist association, an exhibition and event location, a meeting place for artists and people interested in the arts, where public debates on art and cultural policy take place.

Visit Institution →︎